The coding projects of Kirinji
Here's a list of projects that I have been working on.
Dashboard Widgets are listed separately under this page:
Widgets
.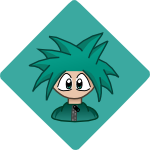 Kiriwrite
Kiriwrite is a web-based (browser-based) interface for creating pages for websites, intended for those who know how to create pages by hand and want to accelerate the process of (re)designing a static-only website.
Kiriwrite is used here so that the website can be managed easily (such as adding pages and easily updating all of the pages with a new or altered template) as editing over 150 pages manually would take up too much time and effort to do.
Kiriwrite's default page layout can also be used in a text-only browser like ELinks/Lynx.
Kiriwrite website with more information